Dannitza Gil-Leon And Carlos Leon
Carroll Class of 2009
November, 2019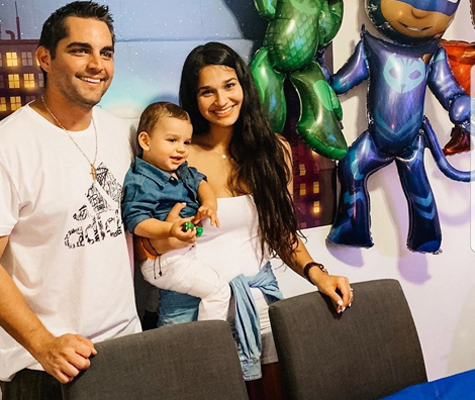 Dannitza - Nurse Practitioner

Florida International University & Keiser
Carlos - Firefighter Paramedic

AMA & Miami Dade
Archbishop Coleman Carroll

2009
November is a great time to highlight one of our Carroll Alumni Families Dannitza Gil-Leon and Carlos Leon Carroll Class of 2009 They've been together for 14 years.
Dannitza graduated from FIU & Keiser as a Nurse Practitioner.
Carlos from AMA & Miami Dade as a firefighter paramedic.
She is currently working for Baptist Hospital. Carlos works for the Key Largo Fire Dept.
Danni and Carlos are living their best life, loving every minute they get to spend together with their son. They have even started sharing their love of traveling with him.
Were so proud and happy for them.