School Picture Day
Tuesday, August 9, 2022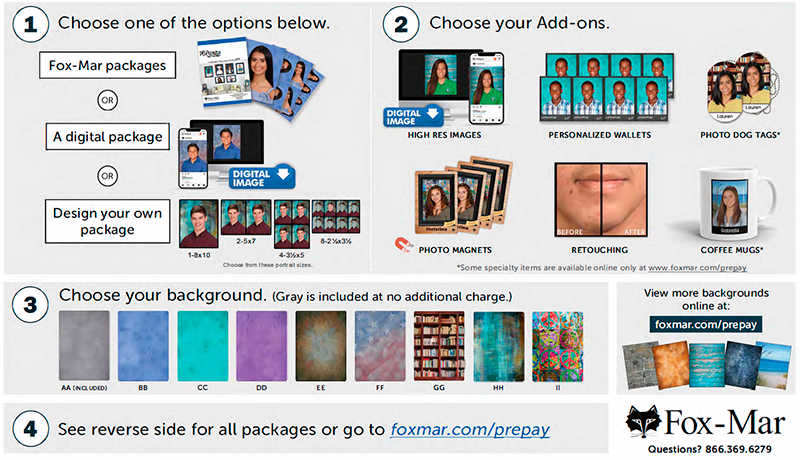 Attention Parents, Carroll High will be taking school photos on Tuesday, August 16th.
Fox-Mar will photograph each student regardless of a package purchase.
All packages are pre-paid and must be paid for on or before Picture Day.
You can pre-pay online by going to https://ppay.us/SPJD
This is a major fundraiser for our school and a great opportunity to buy portraits of your child that you will cherish for years to come.
Thank you for participating in the picture program and supporting Carroll!
Reminder: Students wear their Formal Uniform for Picture Day.

The Formal Uniform consists of gray pants, white button shirt, blazer, and all black walking shoes. Boys wear the plaid tie and Girls wear the plaid belt.